Reliable Office Cleaning Near Greensboro NC
True Clean Experience is your trusted corporate cleaning company serving the greater Greensboro area. We deliver deep cleaning and general interior maintenance to keep your office looking its best all year round. With reliance on commercial cleaning services, Greensboro businesses can rest assured every aspect of their company cleaning requirements is taken care of. When offices need cleaning services, we help remove dirt and grime and ensure employees and customers walk into the office with lasting positive brand impressions.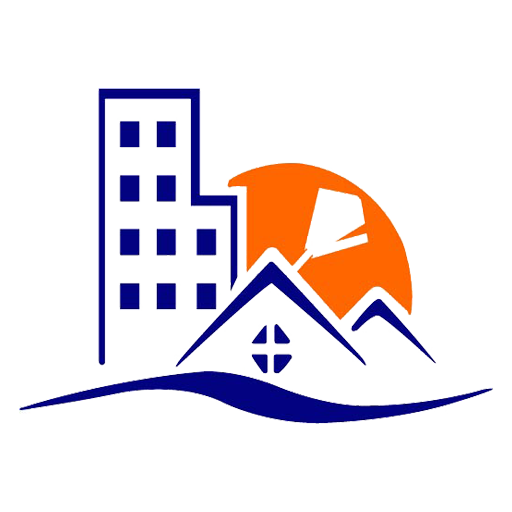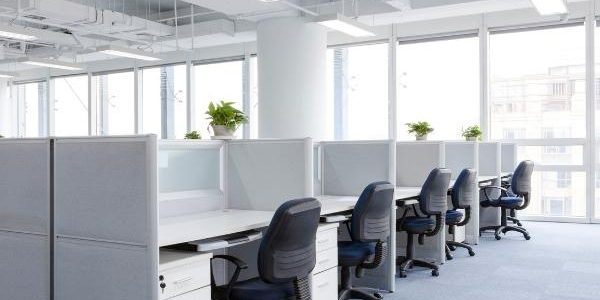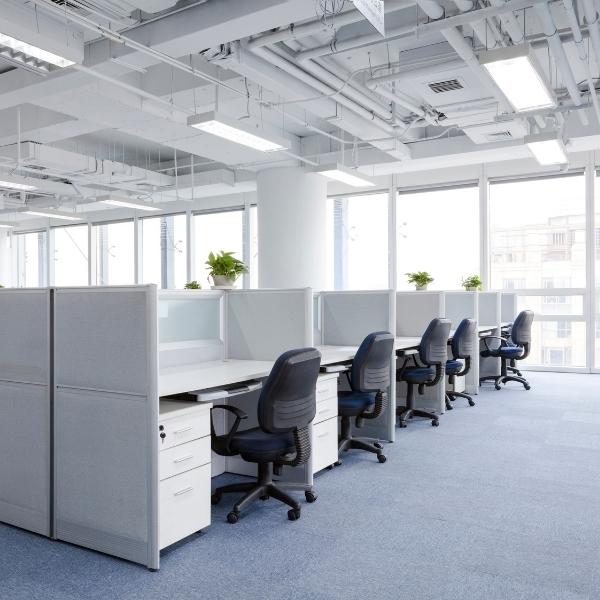 Exceptional Office Cleaning
Everyone Loves a Clean Office
As a business owner, it's important you make the right impression to every person that enters your building. True Clean Experience provides superior commercial and office cleaning services to residents of Greensboro, NC, and surrounding areas.
A clean workplace increases productivity and helps both your customers and employees feel more comfortable. The professionally trained maids at True Clean Experience will make your place of business sparkle and shine like never before.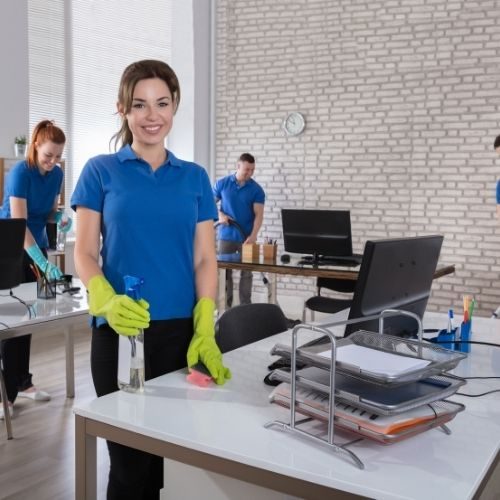 Office Spaces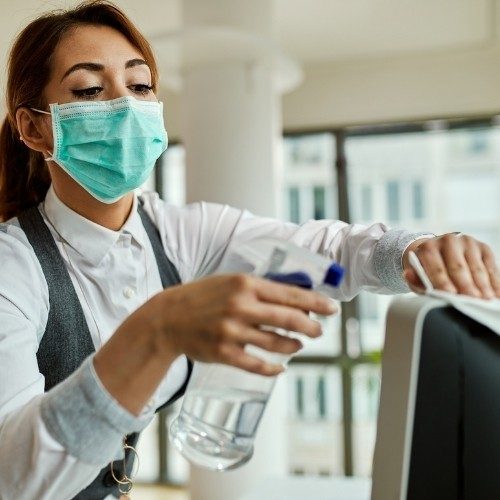 Restrooms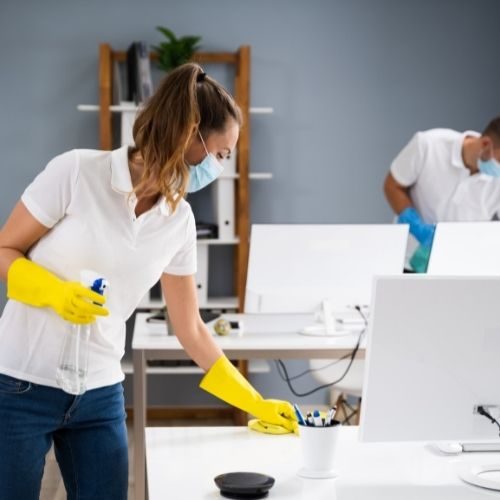 Common Areas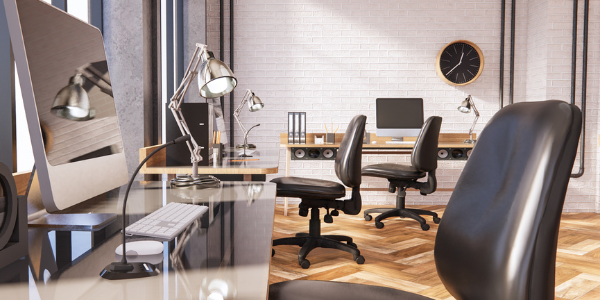 Dependable Office Cleaning
Recurring Office Cleaning Schedules Available
Don't waste your precious time cleaning! Let us keep your workspace spic-n-span. Depending on your needs, we can clean your commercial space, retail store, or office building on a daily, weekly, or monthly basis to keep your business looking its best year-round.
True Clean Experience can take care of trash removal and disinfection, and make sure that all common areas (waiting rooms, bathrooms, break rooms, etc.) are free from dirt, dust, germs, and bacteria. To get a customized commercial cleaning service quote, simply give us a call or click the button below to get started right away.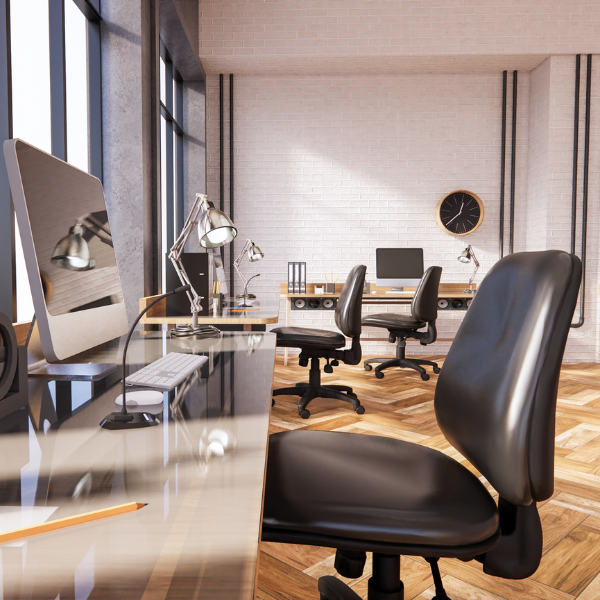 THE BENEFITS OF PROFESSIONAL OFFICE CLEANING
To ensure that your location is always bright and beautiful for business, a professional office cleaning company provides a variety of advantages. In addition to expert cleaning and reliable service, a professional office and building cleaning service will benefit your business in many indirect ways as well.
Here are some of the greatest benefits you can expect when using a professional cleaning company.
Employees Take Fewer Sick Days
Did you know that clinical studies have shown that doorknobs, light switches, and the common desk carries more bacterial and viral contaminants than a toilet seat? Because buildings and offices are contained environments, pathogens can spread at an alarming rate. The final result will be a rash of office sickness passing from one employee to another as pens are borrowed, snacks are shared and hands are shaken.
A regularly cleaned office avoids this type of disruption to your profitable operations. Clients and employees will return happily to improve your business if you offer cleanliness and hygiene along with goods and services.
Improved Air Quality
There is a pandemic on the land and keeping your indoor air quality on point is an important way to rid of a wide range of illnesses and respiratory conditions. When a workplace is regularly addressed to remove dust that has collected across all surfaces, the level of air quality is drastically improved.
While you may think dusting is a task that can be addressed with your average feather duster and 0- experience, this is not the case. Conventional dusting is basically relocating the contaminants and pathogens or kicking them into the air. Without a systematic plan to eliminate dust from an office and building sickness and respiratory conditions cannot truly be avoided.
This is why using a building cleaning service will help to protect your business in a time of flu season.
Increased Productivity
Clutter and disorganization can cause one to slack, stress, and be less productive. You will find that operations are slowed for locating necessary office tools and valuable inventory may even go missing or displaced. This can result in your company suffering from out-of-control stress levels. But this can all be avoided with a plan to maintain organization and cleanliness with a professional cleaning company.
Safer Commercial Locations
Dirty and disorganized work environments pose a potential hazard. "The devil", as they say, "is in the details. Small things can cause big problems like slip and fall accidents and even damage to company equipment, not to mention the risk to life and limb for employees and visiting clients.
Consider that the First Impression
You get a very limited amount of chances to make a first impression, so putting your best foot forward is a good way to begin professional relations of all types. Office and building cleaning services are an important part of employees' and loyal customers' happiness to help you keep growing and prospering.
Office & Building Cleaning Services
Office cleaning services address the needs of all types of offices and buildings. We at TCE Commercial Cleaning can clean hospitals, schools, daycares, churches, gyms, and more. We even provide government cleaning services. If you need the filth eliminated from your offices in Greensboro, NC then call us today! We use only OSHA-approved and Eco-Friendly cleaning products and methods.
Most Trusted Cleaning Services in the greater Greensboro, NC Area