Best House Cleaning Services In Greensboro, NC
Request Your Free Quote Now!
"*" indicates required fields
More Time For What Matters Most
Time Is Too Precious To Spend It Cleaning House
When life gets busy and time is scarce, a house cleaning service can really relieve your stress and add to the quality of your life.  True Cleaning Experience in Greensboro, NC provides an extensive range of cleaning services to meet your every cleaning need. We guarantee a thorough job and fresh sparkling-clean results every time.
Reach out today for your free quote. It's super quick and easy! 
let Us keep Your home fresh & clean
Recurring Maid Services
Choose from our weekly, bi-weekly, or monthly recurring cleaning services to keep your home looking its best all year long. When you let the professionals at True Clean Experience take care of the housework, you'll have so much more free time to spend doing what you love the most. 
Learn More
Our Most detailed Cleaning
Deep Cleaning
If your home needs a little extra TLC, True Clean Experience's deluxe deep cleaning services are a perfect choice. Much more detailed and thorough than our regular cleaning services, our deep cleaning services make sure every surface in your home is disinfected and sparkling clean when we're finished. 
Learn More
We Make moving easier!
Move In/Out Cleaning
Moving to a new home or apartment is an incredibly exciting time - but we know how stressful it can be as well. True Clean Experience offers move-in/out cleaning services that promise to make your home look cleaner than ever before. Whether you rent or own, our move-in/out cleaning services will save you a ton of valuable time and energy. 
Learn More
Why Choose True Clean Experience?
We understand the power a clean home has on someone's life. We also know how busy people are and how house cleaning duties can be forgotten due to lack of time. We hope that our team of professional cleaners can help you reclaim your time and allow you to enjoy your home more.
Check Out Our Google Reviews!
Are You Ready For a Spotless Home?
"*" indicates required fields
Most Trusted House Cleaning Services in the greater Greensboro NC Area
Greensboro House Cleaning Done Right!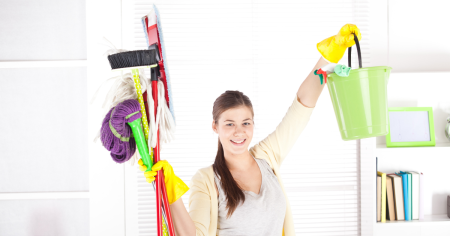 When it comes to choosing a cleaning company, it's important to take your time and do your research. One of the most important things to consider is the quality of their services. After all, you want to make sure that you're getting your money's worth and that your home or office is truly being cleaned…
Read More

→
The house cleaning team at True Clean Experience will customize their services to meet your needs. Their deep cleaning services will get rid of all dirt, dust, and even clutter. Their high-powered vacuums have the ability to get all embedded dirt out of your carpets. Your home will be literally shining.
The house cleaning pros at True Clean Experience believe strongly in using only Eco-Friendly products to clean your home. These products not only get rid of germs but also allow for healthier indoor air quality. Their Eco-Friendly cleaners are completely safe for children, adults, and pets.
Tanisha, the owner of True Clean Experience understands the power a clean home has on someone's life. She also is aware of how busy people are and how house cleaning duties can be forgotten due to lack of time. She hopes that her team can help you reclaim your life and allow you to enjoy your home again.
The house cleaning reviews for True Clean Experience are overwhelmingly positive. Customers are very pleased with the attention to detail and service that the maids supply. They were impressed with the professionalism and kindness of both the owner and staff. They also felt that the prices were extremely fair.
To request a free house cleaning quote simply call, (336) 617-8100. A representative will visit your home and help give you a comprehensive quote. Together, you can decide how often you would like True Clean Experience to visit your home and for how many hours. Call today, you will be happy you did.